Officiants and Courthouses
Traditional or created by you? Formal or off the cuff? Find a Ruidoso wedding officiant to match the unique tone and style of your special day.
SuNell Pyeatt, Minister
I work with couples to create a ceremony that reflects their values and beliefs. I look forward to working with you and making certain that your wedding exceeds your expectations.
Contact: SuNell Pyeatt Phone: 806-685-4630

Send Email
Visit Website
Vickie Caudill, Licensed Officiate Phone: 575-937-7872 or 575-257-5555

Ceremonies in Nature, Celeste Rich Phone: 575-740-3889

Hitching Hearts, Kimberly Bashor Phone: 575-520-4864


How to Select the Perfect Officiant for Your Wedding
Do you want a traditional religious ceremony or an informal exchange of vows? A longer service or a short ceremony so you can get to photos and the celebration? Ask these questions of any officiant to make sure you have the right match for you and your significant other. Read More
Rev. Rob Huff
Phone: 575-937-7704
J Bar J Country Church, Chris Weaver or Chuck Harrison, Ministers
Phone: 575-257-6899
Matrimonies by Anna, Anna Fino, Officiant
Phone: 575-636-3304
Darrell Winter, Chaplain
Phone: 575-808-0790
BACK TO TOP
Special Notes Regarding Marriage Licenses in the State of New Mexico: You may use the license obtained from any courthouse to get married at any location in New Mexico but your license must be recorded at the same courthouse.
No blood tests are required
Picture ID is required. If a driver's license is used it must be a valid one.
Fee is $25 (some courthouses only accept cash and/or checks)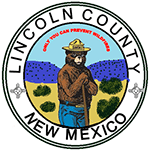 Lincoln County-Ruidoso/Carrizozo
Hours: 8:00 AM- 5:00 PM CASH AND CHECKS ONLY
Phone: 575-648-2394 Ext. 6
Address: 300 Central Ave., Carrizozo, NM 88301
Visit Website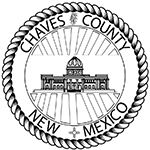 Chaves County- Roswell
Hours: 8:00 AM- 5:00 PM
Phone: 575-624-6614
Address: #1 Saint Mary's Place, SE Main Admin. Bldg in Sheriff's Office, Roswell, NM 88203
Visit Website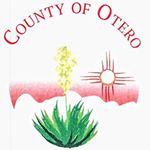 Otero County- Alamogordo
Hours: 8:00 AM- 5:00 PM
Phone: 575-437-4942
Address: 1104 White Sands Blvd St. C, Alamogordo, NM 88310
Visit Website
BACK TO TOP